I moved from Prague to Stockholm in the summer of 2010. This was a dream come true, as I had always wanted to work and live in Scandinavia.
At the very beginning of my adventure I did not have a job and I had no idea what to expect. Although my wife is Swedish, it was not entirely easy, even for her, to return to Sweden after living in Prague for seven years. Her work experience from abroad came in handy. After a short while she found a job in the External Relations and Communications Office at Stockholm University. She started to support me financially and I could finally become a real couch potato at the age of 33. Not really.  
My first job was to learn Swedish as soon as possible. I am usually a bit shy when getting to know people, so I decided to find an online Swedish teacher first. My new teacher Luisa Kerek and I used Skype as a means of communication. Luisa later became one of the most reliable and popular language consultants in my own company. After a few months of studying Swedish online I realised that I could try to teach on the internet myself, in spite of the fact that I had never understood much about computers. I was after all a Cambridge Certified English Teacher with a few years of work experience from Prague. The question was how to turn my traditional classroom teacher mindset into something that could appeal to potential online students.
My new homeland became a big inspiration for me. Life in Sweden is very much about the new up-and-coming trends. People here are open to discussing things. They are generally not afraid to innovate or confront their boss constructively with a bold idea. Swedish tech companies like Skype, iZettle, Spotify, King, Urbanears, Truecaller, Swish, Klarna, LinasMatKasse and many others are all known internationally.
I was determined to continue with my Swedish lessons and I also succeeded in persuading my former students from Prague to have our lessons online. A few of them agreed and I soon realised that the internet had become my new labor market and my laptop my new office.
It is said that time is money. I do not agree. I believe that our time should be dedicated to learning, not to focusing too much on making money. But first we need to manage our time so that we can learn more or less freely. How to do this? Take commuting, for example. In my 10-year-teaching career in Prague I was sitting or standing on a crowded bus, a tram or the underground for three hours every day. My commuting time reached a total of 7800 hours or 320 days. When I moved to Stockholm I decided to spend my time more wisely and effectively. No more MHD (the Prague public transport). No more CO2 (carbon footprint). 
In 2013 our son Samuel was born and I founded LOS Language Online Services. I used to call myself a Diaper CEO; changing diapers and making my first-ever business plan went somehow hand-in-hand. Nowadays LOS has a team of 15 entrepreneurial language consultants. We have found a niche market and are all engaged in offering innovative language training to working professionals around the globe. My plan is to share some of these bottle-fed life, language-teaching and leadership practices with you in our online course called "Running the Railroad".
Martin Norling, LOS Founder & CEO
Zrození ředitele v plenkách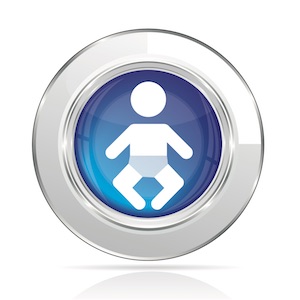 V létě roku 2010 jsem se přestěhoval do Stockholmu. Splnil se mi můj životní sen žít a pracovat ve Skandinávii. 
Práci jsem však na začátku tohoto dobrodružství žádnou neměl a o tom, jak se žije ve Švédsku, jsem věděl jen velmi málo. Má žena je švédského původu, ale ani pro ni po sedmi letech v Praze nebyl návrat do domoviny jednoduchý. Její pracovní zkušenost ze zahraničí přišla vhod – po krátké době si našla místo v oddělení komunikace na Stockholmské univerzitě. Začala mě tedy živit a já jsem se konečně po 33 letech začal flákat. 
Naučit se švédsky bylo na mém flákání to nejtěžší. Při navazování kontaktu s cizími lidmi jsem velmi stydlivý, takže jsem si našel na švédštinu bezvadnou "online" učitelku Luisu Kerek. Naše hodiny probíhaly přes aplikaci Skype. Luisa se později stala mou kolegyní a jednou z nejoblíbenějších stálic v mé firmě. Po několika měsících studia jsem si uvědomil, že bych i já jako certifikovaný učitel anglického jazyka mohl zkusit vyučovat přes internet, a to i přesto, že jsem si s počítači vlastně nikdy moc nerozuměl. 
Můj nový domov mi byl velkou insiprací. Ve Švédsku se hodně věcí točí kolem nastupujících trendů. Lidé jsou tu otevření diskuzi, nebojí se inovovat či konstruktivně konfrontovat svého manažera s nějakou odvážnou myšlenkou. Skype, iZettle, Spotify, King, Zound Industries, Truecaller, Swish, Klarna, LinasMatKasse a řada dalších udělala se svými nápady díru do světa. Poctivě jsem proto pokračoval v hodinách švédštiny a zároveň se mi podařilo přesvědčit své bývalé studenty z Prahy vyzkoušet online výuku. Několik z nich souhlasilo a já si po čase uvědomil, že se internet stává mým novým pracovním trhem a laptop mou novou kanceláří. 
Říká se, že čas jsou peníze. Nesouhlasím. Náš čas by měl být především o vzdělání. To, co se naučíme, můžeme v budoucnu materiálně či spirituálně zhodnotit. Můj čas strávený v prostředcích pražské MHD při cestování za studenty mi najednou jako dobře zhodnocená investice nepřišel. V autobuse, metru či tramvaji jsem po dobu své 10leté kariéry lektora proseděl či prostál 7800 hodin (320 dní).
No more MHD. No more CO2. Náš čas by měl být věnován celoživotnímu vzdělávání. Já vsadil na to jazykové. Po dvou letech testování výuky přes Skype jsem v lednu 2013 založil firmu LOS Language Online Services. Dnes máme v týmu 15 kreativních jazykových konzultantů, kteří pomáhají lidem z celého světa v jejich osobním a profesním rozvoji.  
Plán založit a úspěšně rozvíjet firmu mi tedy zatím vychází. Plán založit rodinu nám s manželkou vyšel také. Devět měsíců po vzniku LOS se nám v září 2013 narodil syn Samuel. O svých vzdělávacích, sunarem živených praktikách a zkušenostech z byznysu bych se s vámi rád podělil v našem online kurzu "Running the Railroad". 
Martin Norling, LOS  
A Diaper CEO on Building Trust Online
A Diaper CEO on Adding Value to Language Training
A Diaper CEO: Habits on Steroids
A Diaper CEO on Conflict & Delegation
A Diaper CEO on Language Talent
A Diaper CEO on Job Interviews