I have the same colleagues on my team that started the company LOS with me in January 2013.
None of the ten founding members have left.
Once in a while, someone new joins us. We have invited people onto our team even when there was not work for them to do immediately. I have thus discovered that, surprisingly, a lack of work, or even a slight surfeit, is not a problem. What people do mind is poor communication and a feeling of mistrust. At LOS, such feelings are never taken lightly.
How to build such trust? Often, I give as an example our youngster's kindergarten. For the last year and a half, I have dropped him off and picked him up almost every day. At 8:30, we arrive at the entrance hall, where a few of his friends come running up for a look. They peek at me like field mice and hide behind their stuffed animals and their teacher. I chime in a few words in broken Swedish and they stare even more wide-eyed because they don't understand one word from me. However, at least the teacher understands me. Nothing else to do but resort to body language. I growl, I laugh, I pull faces and make noises like the kids. With kids under the age of three, it's often hard to converse otherwise. I get Samuel's clothes changed and before I've hung his clothes up, he's disappeared with his gang into the bowels of the 100-year-old wooden villa that's been turned into a cozy school. When I arrive to pick him up at 15:30, I again employ the same mode of communication with the kids. But the situation changed recently. Upon our arrival, the teacher no longer has to ensure the feeling of safety. The kids now come to check us out with smiles on their own. They no longer hide behind their stuffed animals. Indeed, they now show me the dolls and want me to greet them, one after the other. I now remember the names of the stuffed animals better than the names of their owners. My Swedish is now understandable even to kids – often they answer questions and even force out a simple sentence. They allow me to pet their stuffed animals and curiously watch when I pretend that I am a tree from which Samuel the squirrel hangs. A couple of them want to be squirrels like Sam and climb up on my back. The fear and reserved conduct of the children has disappeared. They have started to trust me. Regular personal contact and carefully chosen verbal and non-verbal communication has borne fruit. Most of us know how to build trust in this way, among both kids and adults.
But how does this work with someone that you have never met, never seen, never even heard? Is it possible to build a trusting relationship on the web? I think it is. Below, some bits of advice from my life. 
 Fewer business meetings, two emails a month.
At our company, we teach via Skype and other such platforms. However, using them for regular communication with my team is for me a waste of time and energy. I don't need to see my people. I don't need to hear my people, either. And it seems that they don't need to see or hear me either. The goal here at LOS is to improve the language and working proficiency of our students. I thus leave my colleagues to do what they like to do – teach others languages and transfer their work experiences. I don't burden my team with unnecessary meetings. Twice a month, I write group emails with 4-5 bullet points in which I describe what has been happening. In this email, I allow plenty of room for personal compliments and I try to be precise in describing how this praise was earned. I don't include feedback like: 'A student told me that you are a great teacher. Keep it up!' The right kind of appreciation should be measurable and tangible. These days, it is possible to measure almost everything in the virtual world. It just takes finding a common language.
 Not teaching? Amuse yourself with innovation.
It sometimes happens that we don't have anyone to teach. Therefore, I regularly encourage colleagues to take part in activities that are not directly related to language learning, but which could add value in the future for us and our students. For those with such an interest, write a blog about your life and work experience and how such experience translates concretely into teaching. Personal examples go a long way. On the basis of our blogs, we can prepare specially targeted courses. On our team, we have a colleague from England who founded and led a private law firm for 30 years. His blog Just About Managing is available to the public; now we are putting together a five-hour English course focusing on managerial skills in law firms using terminology from the legal field. Another colleague worked for several years as an IT manager at McKinsey, while also completing a prestigious MBA course. Last year we created our "Running the Railroad" course based on her work experience. A third colleague, a fan of inflectional morphology, helped me devise an 'edutainment' application focused on English vocabulary. After a year of development, we presented to the public "Compound Freaks" in February 2017. We intend to extend the application to include more languages and useful features.
 Teamwork? Less is sometimes more.
Some training and language education in larger groups can be entertaining. I love the energy, the noise, the tension and eruptions of laughter when someone hits the nail on the head. I have been working with larger groups (10-30 people) for 20 years. In my language and business management courses, throughout my career, I have trained over 2,000 professionals in 10 industries and 25 countries. To instill confidence in me as a person or in my training materials goes pretty well after all these years of practice. My training and language courses deliver tangible results and enthusiastic responses. In building 100% mutual trust among the participants themselves, I still have reserves. It is said that more heads are better than one, but in terms of trust, group size can bring some limitations. Therefore, I prefer to work in smaller teams and can straightaway say that three people are the maximum for one team. In a small team, in comparison with a larger group, introverts can become "unleashed" and extroverts cannot take away their chance to "dazzle". In our online classes, we thus work very often in two-member teams. Two language consultants teach one student. We let our colleagues steer the entire course. At the beginning, we together set clear rules for cooperation and then communicate ad-hoc via email. The LOS platform does the majority of the administrative work and reporting for us. Twice a month, we throw some words of appreciation for everyone into the fire via the above-mentioned group email; everything works as it should. To build a decent blaze, blow on the sparks right at the beginning, so your campfire crackles until you decide to put it out, because it's time to go home and rest.
With this type of advice, I could go on and on, but I would instead prefer to share with you how trust works at our company.
After a brief Skype conversation and a half-year of sincere email correspondence, one of my colleagues confided in me regarding a terrible personal experience that forever changed her life.
After three months at the company, another colleague had offered that he was willing to deduct the recently increased and outrageous PayPal fees from his salary in order for me to earn more.
Two colleagues that are separated from me by 3,000 km, and which I have never seen in person, twice last year entrusted me with the information that some of our students were trying to go around me and arrange cheaper tuition directly with them. If it had happened that my colleagues had come to an agreement with these students and concealed this from me, I would never have known about it.
One of my colleagues for whom, as of four years ago, the phrase "there's no such thing as a free lunch" might have been coined is now willing to sit for hours to design our new courses. She likes to do it, for free, for her own professional development and our company.
Why does my team still include a colleague who is better-paid by the competition, and whom I have more or less accused of giving preferential treatment to her own business before that of LOS?
We currently have a team of three language consultants who voluntarily pay our standard price for regular online lessons with our colleagues to perfect their own language and work skills.
Just look! Trust, online.
Martin Norling, LOS Founder & CEO
Tú-tú-tú, důvěra ve světě kompjútrů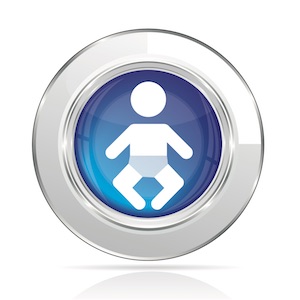 V týmu mám stejné kolegy, kteří se mnou firmu LOS v lednu 2013 rozjeli. Nikdo z deseti zakládajících členů neodešel. Občas se k nám připojí někdo nový. Člověka do našeho týmu pozvu, i když pro něj třeba v tu chvíli nemám zrovna práci. Zjistil jsem totiž, že lidem překvapivě nedostatek či naopak trošku větší náklad práce nevadí. Co jim vadí, je špatná komunikace a pocit nedůvěry. U nás v LOS se na pocity "hraje", takže tyto nebereme nikdy na lehkou váhu.
Jak se tedy taková důvěra buduje? Často dávám za příklad školku našeho caparta. Poslední rok a půl ho do ní odvádím a vyzvedávám skoro každý den. Dorazíme v 8:30 do vstupní haly, kde se na nás přiběhne kouknout pár jeho kámošek a kámošů. Koukají na mě jak puci a schovávají se za svoje plyšáky a paní učitelku. Mojí lámanou švédštinou se jich zeptám jak se dneska mají a oni na mě vykulej bulvy ještě víc, protože mi nerozumí ani slovo. Ještě, že mi rozumí aspoň paní učitelka. Nezbývá mi nic jiného než zapojit řeč těla. Prskám, bublám, dělám grimasy a vydávám zvuky podobné těm, které vydávají caparti. S těmi do tří let si často jinak nepokecáte. Svléknu Samuela a než pověsím jeho věci na věšák, tak se svou partou zmizí v útrobách 100 let staré dřevěné vily předělané na útulnou školku. Když ho přijdu v 15:30 vyzvednout, tak si stejný typ komunikace s děckama zopakujeme. Poslední dobou se situace změnila. Paní učitelka už při našem příchodu nemusí v hale navozovat pocit bezpečí. Děti se na nás přijdou mrknout s úsměvem samy. Za svoje plyšáky se už neschovávají. Teď mi je naopak ukazují a chtějí, abych je jeden po druhém pozdravil. Jména plyšáků si teď pamatuji lépe než jména jejich majitelů. Moje švédština je najednou srozumitelná i dětem — občas mi odpoví na otázku a nebojí se vymáčknout i nějakou jednoduchou větu. Nechají se pohladit jak ti plyšáci a zvědavě koukají, když předstírám, že jsem strom, ze kterého visí veverčák Samuel. Pár z nich chce být na chvilku stejnou veverkou jako Sam a šplhají mi na záda. Strach a rezervovaný postoj děcek je fuč. Začaly mi důvěřovat. Pravidelný osobní kontakt a vhodně zvolená verbální a neverbální komunikace přinesly ovoce. Budovat důvěru tímto způsobem umí většina z nás. U dětí i dospělých. 
Ale jak to funguje s někým, koho jste v životě nepotkal, neviděl a leckdy ani neslyšel? Jde s někým vybudovat důvěryhodný vztah na webu? Myslím, že ano. Tady je pár rad ze života. 
 Méně obchodních schůzek, dva e-maily měsíčně.  
Na Skypu a jiných platformách v naší firmě učíme. Používat je na pravidelnou komunikaci s týmem je podle mého ztráta času a energie. Já své lidi vidět nemusím. Nemusím je ani slyšet. A vypadá to, že oni mě také ne. Cílem LOS je zlepšovat jazykové a pracovní dovednosti našich studentů. Nechávám proto kolegy dělat to, co dělají rádi – učit cizí jazyky a předávat lidem svoje pracovní zkušenosti. Nezatěžuji proto svůj tým nadbytečnými schůzkami. Dvakrát za měsíc napíšu hromadný e-mail s 4‒5 odrážkami, ve kterém vysvětlím, co se za poslední dobu stalo. V e-mailu dávám velký prostor osobní pochvale a snažím se být precizní v popisu toho, za co taková pochvala byla udělena. Zpětnou vazbu typu "Student mi řekl, že jsi super učitel. Jen tak dál!" vynechávám. Správná pochvala by měla být měřitelná a hmatatelná. Změřit se dá v dnešním, mnohdy virtuálním světě, skoro všechno. Jde jen o to najít společnou řeč. 
Neučíš? Zabav se inovací.  
Občas nemáme koho učit. Kolegy proto pravidelně vybízím k aktivitám, které nejsou přímo spojené s výukou jazyka, ale do budoucna by nám i našim studentům mohly přinést nějakou přidanou hodnotu. Kdo chce, píše blog o své životní a pracovní zkušenosti a jak se tato zkušenost konkrétně promítá do výuky. Osobní příklady táhnou. Z našich blogů připravujeme speciálně zaměřené kurzy. V týmu máme kolegu z Anglie, který založil a 30 let vedl soukromou právnickou firmu. Jeho blog Just About Managing je venku, teď spolu dáváme dohromady pětihodinový kurz angličtiny zaměřený na manažerské dovednosti v právnické firmě líznutý terminologií z oboru. Další kolegyně pracovala několik let jako IT manažerka v McKinsey, kde zároveň absolvovala prestižní kurz MBA. Minulý rok jsme spolu připravili jazykový kurz pro manažery "Running the Railroad", který čerpá z její pracovní zkušenosti. Třetí kolega, nadšenec do tvarosloví, mi pomohl vymyslet zábavně-vzdělávací aplikaci zaměřenou na anglickou slovní zásobu. Po roce vývoje jsme "Compound Freaks" v únoru 2017 představili veřejnosti. Aplikaci hodláme rozšířit i o další jazyky a užitečné funkce.
 Teamwork? Méně je někdy více. 
Některá školení a výuka jazyků ve větších skupinách jsou zábavné. Miluji tu energii, ten šum, to napětí a výbuchy smíchu, když někdo trefí hřebík na hlavičku. S většími skupinami (10‒30 lidí) pracuji již 20 let. Ve svých jazykových a manažersko-obchodních kurzech jsem za svoji kariéru vyškolil přes 2,000 profesionálů z 10 oborů a 25 zemí. Vzbudit důvěru účastníků k mé osobě či výukovému materiálu mi už docela po těch letech praxe jde. Moje školení a jazykové kurzy přináší hmatatelné výsledky a nadšené reakce. V budování 100% vzájemné důvěry mezi účastníky samotnými mám stále rezervy. Sice se říká, že více hlav víc ví, ale v případě důvěry velikost skupiny přináší určitá omezení. Preferuji proto práci v menších týmech a na rovinu říkám, že tři osoby v jednom týmu je maximum. V malém týmu v porovnání s větší skupinou se introverti "odvážou" a extrovertům neberete šanci "oslnit". Při naší online výuce pracujeme proto velmi často ve dvoučlenných týmech. Dva jazykoví konzultanti učí jednoho studenta. Kolegy nechávám řídit průběh celého kurzu. Na začátku si společně stanovíme jasná pravidla spolupráce a poté komunikujeme ad hoc přes e-mail. LOS platforma udělá většinu administrativní práce a reportingu za nás. Dvakrát za měsíc přileju každému trochu pochvaly do ohně v již zmíněném hromadném e-mailu a všechno funguje tak, jak má. Když postavíte pořádnou vatru a rozfoukáte jiskry hned na začátku, tak vám táborák plápolá až do té doby, než se ho vy sami rozhodnete uhasit, protože je čas jít domů odpočívat. 
S radami tohoto typu bych mohl pokračovat, ale místo toho se s vámi raději podělím o to, jak funguje důvěra u nás ve firmě.    
Jedna z mých kolegyní se mi po jediném krátkém skypovém rozhovoru a po půl roce upřímné e-mailové korespondence svěřila o strašlivém osobním zážitku, který jí nadobro změnil život. 
Jeden z mých kolegů mi po třech měsících ve firmě nabídl, že je ochoten si nechávat strhávat nedávno navýšené a nehorázné poplatky služby PayPal ze svého platu, abych si vydělal víc.  
Dvě kolegyně, od kterých mě dělí 3 000 kilometrů a které jsem nikdy osobně neviděl, se mi minulý rok dvakrát svěřily s informací, že se mě naši studenti snaží obejít a domluvit si levnější výuku napřímo. Kdyby se tak stalo a kolegyně studentům kývly s tím, že mně by dohodu zatajily, nikdy bych se to nedozvěděl.   
Kolegyně razící před 4 lety teorii "zadarmo ani kuře nehrabe" je dnes ochotná sedět hodiny nad designem našich nových kurzů. Dělá to ráda, zdarma a pro svůj vlastní profesionální rozvoj. 
Proč v mém týmu i nadále zůstává konkurencí lépe placená kolegyně, kterou jsem více méně nařkl z upřednostňování jejího vlastního byznysu před LOS? 
V současné době máme v týmu tři jazykové konzultanty, kteří si dobrovolně platí naši standardní cenu za pravidelné online hodiny s našimi kolegy, a to s cílem zdokonalit si své vlastní jazykové a pracovní dovednosti.  
Tú ‒ tú ‒ tú, důvěra ve světě kompjútrů. 
Martin Norling, LOS
A Diaper CEO on Adding Value to Language Training
A Diaper CEO: Habits on Steroids
A Diaper CEO on Conflict & Delegation
A Diaper CEO on Language Talent
A Diaper CEO on Job Interviews