Our son took off with my wife for a birthday celebration of his friend from kindergarten.
It is a beautiful sunny day. 
I am sitting at home on the couch with the curtains pulled closed, trying to scrape together the most important from a sudden avalanche of thoughts. I start to hammer away at the keyboard. This article has been ripening inside me for half a year. After a series of half-ideas, long self-reflection and a number of key 'aha' moments, I finally got it.
This deliberate work, with the ultimate goal of creating something meaningful, I enjoy greatly. Most materials on my company website are created this way.   
Recently, I noticed that roughly the same amount of time – six months – is how long it takes me to start some useful habit. The same applies to 'burying' bad habits. In contrast with the creative process, I don't need to 'chew over' such activities. I attack them rapidly and systematically. The key role here is to consider how the head and body establish a routine, as well as how re-hab works.
For illustration, I present some habits that I am proud of.
For the past 20 years, I have spent the early mornings studying a foreign language. For approximately 60 minutes, I work on learning words and phrases, which I write in notebooks all the time. I regularly and thoroughly review these notebooks from start to finish. In the course of one morning session, I go through about 200 expressions. I remember the vocabulary in my six notebooks (English and Swedish) reasonably well. Recently, I calculated that, since 1998, I have recorded over 13,000 English and 5,000 Swedish words and phrases. I wonder how many more notebooks I will have to buy in my old age.
For the past 18 years, I have been regularly exercising and running. I train at home for 40 minutes, five times a week. Push-ups, squats, sit-ups and a few exercises with the 13-kilo dumbbells which my dad used to lift when he was young. Once a week, I run 10 kilometers. When I work out I sometimes listen to my favorite radio station or podcast in a foreign language. A lot of the information that I absorb through headphones while training is surprisingly well-remembered, when necessary. Sometimes I just exercise and enjoy the moment of "being in the here and now".  
Four years ago, after a long pause, I again began to pick at the guitar (and the nerves of my wife Petra). I practise 30 minutes every day. I begin with 10 minutes of exercises in several scales alongside the picturesque tapping of 'Mr. Metronome'. The regular rhythm of the tap-tap machine irritated me from the get-go. But it calms me now. At the moment, I can manage the fingerboard at 'prestissimo', i.e. 250 strokes per minute. Three years ago, I started at 'andante', 90 strokes. The guitar that I received from Petra together with the inspirational book Zen Guitar for my 38th birthday has allowed me to assess and develop my strengths (diligence, endurance, discipline) and limits (tone of voice, improvisation, composition). Last year, I even dared to write down a few of my own songs, which I included in my English lessons. 
For the last three years, I have had an English lesson with a colleague from my LOS team every week. My communication skills, vocabulary and written speech are improving really fast. Regular investment in personal and professional development is the best way to avoid stagnation. At present, I am working closely with Marianne Perez de Fransius, Pete Bright and Rory Mulvihill. Marianne is a talented entrepreneur, who, among other things, founded and runs the very successful and beneficial Bébé Voyage project. The best English teacher that I have ever met is Pete. It was he who turned me into a patient and disciplined student 20 years ago. I signed up for one of his postgraduate English courses once held at one unnamed language school in Prague. His way of teaching and attitude toward languages later inspired my decision to become a language teacher. After long years apart, Pete and I got back together in 2017. Previously student and teacher, we are now one experienced language teacher and one even more experienced. And then there is Rory. His work and life experience are invaluable for our students including myself. It was Rory who helped me create Idiomania in 2017. This podcast is now popular with our students and consultants. 
I would also like to mention some of the bad habits that I am trying to break right now.
I am fighting against sugar. These days, I am trying to avoid bread. It has been half a year since I decided to keep its consumption to a minimum. For a few days, I don't miss chocolate, but then I watch some exciting episode of my favorite TV series and my unsweetened discipline is out the window. Recently, instead of chocolate, carrots have helped. A lot of carrots. Interestingly, I did not have a problem with reducing alcohol consumption. After moving to Sweden in the summer of 2010, I simply stopped drinking. I have a beer or a glass of spirits once a month or so.
I am a typical procrastinator. For three years, I have had an expired Swedish ID card. Altogether, I have used it roughly two times. Once, in the booze shop, Systembolaget, where the salesman wanted to verify that I was over 20. The local administration building where I could pick up the new ID card in just a few days is three minutes from our home. Can someone please tell me why I have not gone there yet? The reminders from my wife Petra are uncountable. 🙂
While we are on the subject of Petra, I would like to follow her advice and become a more empathetic observer and listener. It is necessary to open my eyes wider and sharpen my hearing. At work, these things go quite well, but I could do a lot better within my family circle and among my friends. I have improved a bit lately, but I am not quite there yet. I hope to see better results soon.
And what about you? Are you trying to establish or cut out some habits?
My favorite book, 'Better Than Before' (2015) by Gretchen Rubin, may also be of help to you. I will introduce a few important tips from this book in the following lesson. 
Martin Norling, LOS Founder & CEO
(Zlo)zvyky na steroidech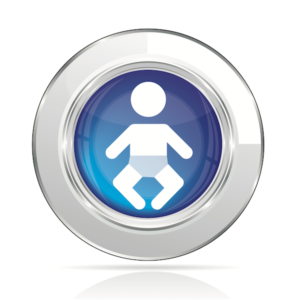 Je krásný slunný den. Náš syn vyrazil s mou manželkou na narozeninovou oslavu kamaráda ze školky. Já sedím doma na gauči za zataženými závěsy a snažím se z náhlé laviny myšlenkových pochodů vyškrábnout to nejpodstatnější. Začínám tlouct do klávesnice o sto šest. Tenhle článek ve mně zrál půl roku. Po řadě dílčích nápadů, dlouhých chvil sebereflexe a několika klíčových "aha" momentů mi to konečně "seplo". Tuhle rozvážnou práci s finálním impulsem něco smysluplného vytvořit si náramně užívám. Většina mých materiálů na firemní web vzniká tímto způsobem.
Nedávno jsem si všiml, že zhruba stejně dlouho, tedy 6 měsíců, mi obvykle trvá "nastartovat" nějaký užitečný zvyk. V opačném případě "pohřbít" nějaký zlozvyk. Tyhle činnosti na rozdíl od kreativní tvorby materiálů tolik "nežvejkám". Jdu na ně zhurta a poměrně systematicky. Klíčovou roli tady hraje pochopení toho, jak má hlava a tělo při nastolování nějaké rutiny či odvykací kúry fungují.
Pro ilustraci uvádím několik návyků, na které jsem hrdý.
Posledních 20 let trávím brzká rána studiem cizího jazyka. Zhruba 60 minut piluji slovíčka a fráze, které si celou dobu zapisuji ručně do sešitů. Sešity pak pravidelně a poctivě procházím od začátku do konce. V průběhu jedné ranní seance stihnu probrat kolem 200 výrazů. Slovní zásobu v mých 6 sešitech (angličtiny a švédštiny) si obstojně pamatuji. Nedávno jsem si spočítal, že od roku 1998 jsem si zaznamenal něco přes 13 000 anglických a 5000 švédských slov a frází. Jsem zvědav, kolik dalších sešitů si budu muset na stará kolena ještě koupit.
Posledních 18 let pravidelně cvičím a běhám. Trénuji doma, 40 minut, 5x týdně. Kliky, dřepy, sklapovačky, sedy lehy a pár cviků s 13kilovými činkami po tátovi. Jednou týdně si zaběhnu 10 kiláčků. Někdy při cvičení poslouchám oblíbené rádio či podcast v cizím jazyce. Spousta informací, které při tréninku ze sluchátek "nasaju", se mi v případě potřeby překvapivě dobře vybavuje. Někdy si naopak při cvičení užívám ticha a snažím se naplno vnímat přítomnost.
Před 4 roky jsem po dlouhé pauze zase začal brnkat na kytaru (a nervy své manželky Petry). Každý den 30 minut. Začínám s 10 minutovým cvičením několika stupnic za malebného ťukání pana "Metronoma". Pravidelný rytmus ťukající mašinky mě ze začátku dráždil. Teď mě uklidňuje. V současné době zvládám po hmatníku jezdit tempem "prestissimo", tj. 250 úderů za minutu. Před třemi roky jsem začínal na tempu "andante", tj. 90 úderů. Kytara, kterou jsem dostal společně s inspirativní knihou Zen Guitar od Petry ke svým 38 narozeninám, mi umožňuje pochopit a rozvíjet mé silné stránky (píli, vytrvalost, disciplínu) i limity (tón hlasu, improvizaci, kompozici). Minulý rok jsem se odvážil k napsání několika vlastních písniček, které jsem zapojil do svých lekcí angličtiny. Více na English with LOS Songs.
Poslední tři roky mám každý týden hodinu angličtiny s kolegou ze svého LOS týmu. Mé komunikační schopnosti, slovní zásoba a psaný projev se pomalu ale jistě zlepšují. Pravidelná investice do osobního a profesního rozvoje je tím nejlepším možným způsobem, jak nezakrnět. V současné době úzce spolupracuji s Marianne Perez de Fransius, Petem Brightem a Rory Mulvihillem. Marianne je talentovaná podnikatelka, která mimo jiné založila a řídí velmi úspěšný a prospěšný projekt Bébé Voyage. Nejlepší učitel angličtiny, kterého jsem v životě potkal se jmenuje Pete. Byl to on kdo ze mě před 20 lety udělal trpělivého a disciplinovaného studenta. Zapsal jsem se na jeden z jeho pomaturitních ročních kurzů angličtiny, které kdysi pořádala jedna nejmenovaná jazyková škola v Praze. Jeho způsob výuky a přístup k jazykům mě později inspirovaly k rozhodnutí stát se lektorem jazyků. Po dlouhých letech odluky jsme se s Petem v roce 2017 dali zase dohromady. Dříve žák a učitel, nyní jeden zkušený učitel jazyků a jeden ještě zkušenější. A pak je tu Rory. Jeho životní a profesní zkušenosti jsou ohromným přínosem pro naše studenty, mě nevyjímaje. V roce 2017 přišel Rory s nápadem vytvořit podcast Idiomania, který v současné době poslouchá řada našich studentů a učitelů.
No, a abych se jenom nevytahoval tak popíšu i několik zlozvyků, které se snažím v současné době pohřbít.
Bojuji s cukrem. Tyto dny se láme chleba. Je to půl roku co jsem se rozhodl omezit jeho přísun na minimum. Pár dní mi žádná čokoláda nechybí, potom však mrknu na nějakou vzrušující epizodu svého oblíbeného seriálu a má neslazená disciplína vyletí komínem. Poslední dobou místo čokolády pomáhá mrkev. Hodně mrkve. Zajímavé je, že s redukcí konzumace alkoholu jsem žádný problém neměl. Po přestěhování do Švédska v létě roku 2010 jsem prostě přestal pít. Pivo či panáka si dám jednou za měsíc.
Jsem typický prokrastinátor prkotin. Už tři roky mám propadlou švédskou občanku. Dohromady jsem ji použil asi tak dvakrát. Jednou v obchodě alkoholických nápojů Systembolaget, ve kterém si prodavač chtěl ověřit, že je mi přes 20. Místní úřad, kde bych si mohl novou občanku za pár dní vyzvednout, leží tři minuty od našeho baráku. Může mi, do prkýnka, někdo říct, proč jsem si tam ještě nezašel? Připomínky manželky Petry se nepočítají. 🙂
A když jsme u té Petry, rád bych se řídil její radou a stal se více empatickým pozorovatelem a posluchačem. Je třeba více otevřít oči a nastražit uši. V práci mi tyto věci docela jdou, ale v rodinném kruhu a mezi přáteli mám stále velké rezervy. Trošku jsem se poslední dobou zlepšil, ale pořád to není ono. Doufám, že brzy začne zabírat ta mrkev.
Jak to máte vy? Dokážete správně "nastartovat" či "odříznout" nějaký návyk?
Má oblíbená kniha 'Better Than Before' (2015) od Gretchen Rubin by vám stejně jako mně mohla pomoci. Pár důležitých rad z tohoto titulu vám představím v následujícím materiálu.
Martin Norling, LOS
A Diaper CEO on Building Trust Online
A Diaper CEO on Adding Value to Language Training
A Diaper CEO on Conflict & Delegation
A Diaper CEO on Language Talent
A Diaper CEO on Job Interviews