In September 2013, our first child Samuel was born, and I founded LOS Language Online Services.
I sometimes called myself a Diaper CEO; changing diapers and making my first-ever business plan went somehow hand-in-hand.  In this entry, I'd like to share some personal examples of these bottle-fed life and leadership practices, specifically delegating, and resolving conflict. 
When our son was born, we lived in a 34-square meter apartment. Even though the place was tiny, we waited almost two years before moving. It was cozy and conveniently close to Stockholm city centre. We didn't have a washing machine. We didn't have a dishwasher. We didn't have a TV either. What we had was 3.5 kilos of baby and 365 days of parental leave. The funny thing is that parental leave is called "parental holiday" in my native Czech. So how did we actually enjoy our parental leave? And how did we manage to work as a newly assembled family dream-team?
Personally, I found conflict resolution the most challenging. I was often oblivious to the signals my wife and little son were transmitting. At certain moments, my temper flared, and I made emotional, rather than rational, decisions. Nowadays, I resolve stressful situations in a more deliberate manner.  First, I've learned many great lessons from my empathetic wife who is a truly gifted communicator. She is not at all afraid of showing humility, and that characteristic makes people open up rather than stick their heads in the sand. Second, I was fortunate to read a highly inspiring book by Mark Goulston called "Just Listen". In one of the chapters, Mark describes what we can do if we suddenly lose it. The best way to let the steam off is to move our mind through five short phases which he aptly calls 1) Oh F#@&, 2) Oh God, 3) Oh Jeez, 4) Oh Well, and 5) OK. This extremely effective method helps me put out the spark of potential conflict that, if not extinguished immediately, threatens to flare into a devastating blaze. 
In contrast, we were superb delegators. Well, most of the time. I naturally can't sit still for long, so I did the hoovering. I loved running up and down three flights to the basement to process the burgeoning piles of laundry. I also powerwalked to our nearby corner store. Instead of lifting dumbbells, I wrestled with our slippery, oil-covered son in our miniature bathroom. There was not enough space for a baby bathtub, so we took showers together. On the other hand, my wife was responsible for feeding our ever-hungry beast (24/7). She took long strolls pushing the pram, hoping to read her newspaper on a park bench so I could take a breather and do a little LOS work in peace and quiet. She also scoured all the baby magazines, absorbing and sharing highly contagious and essential baby information with moms and dads in our children's group. This encouraging group met weekly in cafés and the local healthcare centre. We were around 10 young couples who all had had our first baby born in the same month. Socializing with a tribe of new parents was a wonderful way to relax. Even though most parents have since moved out of the area, we still stay in touch as much as possible. 
Responsibility is often assigned to those who possess a certain capability, experience, talent or interest. But what if someone must accomplish something he or she has never done before? And what if this person doesn't want the responsibility at all? How to delegate then? I still get slightly sweaty when I remember my first visit doctor's visit. That I many times saw my wife and baby leave and return from these visits with smiles didn't actually certify me to do the same awesome job. I naively believed I could perform just as well as my wife. My knowledge of medical Swedish, and general understanding of the healthcare system and doctors' communication styles were key deficits. 
After a few visits made together with my wife, it was time to go by myself. I left home with a confident smile. Samuel was relaxed and happy, too. Then ensued a sharp deviation from normalcy. Our doctor was apparently on holiday. Instead, we met her colleague. Could my wife and I have gotten this information prior to our visit? I was aware that Samuel would get two vaccinations, one in each thigh. What I didn't know was how this doctor would handle my son's screaming resistance to the approaching needle. Could my wife and I have learned about the new doctor's methods and communication style in advance? I admit that we should have understood what we were getting into before 'another boring medical check' was delegated. To delegate on a Sunday evening by saying 'Unfortunately, I have a meeting Monday. Can you take Samuel to the doctor?' was not adequate. This kind of delegation nearly resulted in disaster. After this experience, it took us a lot of effort to make our son believe that seeing a doctor is actually a good thing. And what about the parent's perspective? After such a visit, one could say' "This doctor is completely out of her mind. No one will ever make me come close to this place again. From now on, it's only you who takes our kid there."  
Our son turned three last week. Looking back at that first year, I often think about what we actually enjoyed most during our "parental holiday". I did the hoovering, shopping, and laundry. Our home was almost always clean and tidy. Our fridge was full. Our baby smelled good after the shower. Things felt great. I felt only a little tired. What about my wife? She fed Samuel 24/7. She met other moms to share best practices on raising a newborn human being. She looked a little more tired than I did. So who was participating more in this "parental holiday"? And who was practising more true leadership? Was it me or my wife? And how could we use the experience described above when managing our own teams?  
Martin Norling, LOS Founder & CEO
Ředitel v plenkách o řešení konfliktů a delegování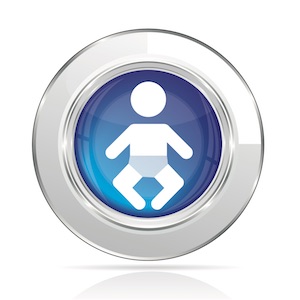 V září roku 2013, devět měsíců po založení mé firmy LOS Language Online Services, se nám narodil první syn. O svých manažerských, sunarem živených praktikách a zkušenostech z byznysu bych se s vámi rád podělil ve svém novém blogu, který se jmenuje "Ředitel v plenkách". 
První rok a půl jsme žili v malém stockholmském bytečku na 34 metrech. Neměli jsme pračku. Neměli jsme myčku. Neměli jsme televizi. Co jsme však měli, bylo tři a půl kila novorozeněte a 364 dní společně naplánované rodičovské dovolené. Jak jsme tuto dovolenou v rámci našeho nově sestaveného "týmu snů" zvládli?
Já osobně považoval za největší výzvu řešení vypjatých situací. S odstupem času si uvědomuji, že jsem mohl své ženě a synovi mnohem více naslouchat. V určitých momentech jsem tendenčně ztrácel nervy a rozhodoval se emotivně, nikoliv rozumově. Zpětně si uvědomuji, že nyní dokážeme řešit podobné situace klidněji.  Oči mi otevřela nejen má empatická a komunikativní manželka, ale i inspirativní kniha Marka Goulstona "Just Listen". V jedné z kapitol popisuje autor, co je vhodné udělat v případě, kdy nám neočekávaně zpění krev. Člověk by se měl pokusit v co nejkratší době a s plným vědomím projít pěti krátkými fázemi, které Goulston trefně nazývá: 1) Oh F#@&, 2) Oh God, 3) Oh Jeez, 4) Oh Well a 5) OK. Tato jednoduchá pomůcka mi poslední dobou pomáhá hasit emotivní vzplanutí a potenciální konflikty hned v zárodku.
Co se nám naopak podařilo, bylo rozdělení každodenních úkolů. Jsem od přírody člověk aktivní a moc toho nenasedím, takže jsem přirozeně tíhl a stále tíhnu k aktivitám vyžadujícím pohyb – k úklidu bytu, pravidelnému běhání pro vyprané oblečení do prádelny ve sklepě našeho domu či ad hoc výsadkům do nedalekého obchodu. Zvedání činek nahradilo zvedání namydleného a kroutícího se mimina při koupeli v naší miniaturní sprše. Moje drahá polovička se na oplátku postarala o krmení dravce (24/7), harmonogram odpoledních procházek se šálkem kávy a novinami v podpaží (hurá na lavičku do parku!), četbu výchovné literatury či pravidelné návštěvy a výměnu vysoce nakažlivých, relevantních informací s maminkami v našem rodičovském klubu. V naší čtvrti docházelo na pravidelné vzdělávací seance do dětského střediska 10 rodičovských párů s dětmi narozenými ve stejný měsíc jako náš syn. Tato možnost sociální interakce byla výbornou příležitostí k odreagování a navázání kontaktů s rodinami v podobné životní situaci. S jedním z rodičovských párů se vídáme do dnešního dne i přesto, že ve Stockholmu už nikdo z nás nebydlí.
Zodpovědnost a úkoly jsou nám většinou přidělovány na základě naší zkušenosti, talentu a zájmu o danou věc. Tak to fungovalo a stále funguje i v naší rodině. Jiná situace však nastává tehdy, jestliže jeden z nás musí na okamžik převzít zodpovědnost toho druhého. Jakým způsobem přidělíte úkol, o kterém víte, že partnerovi úplně nesedí? Lehce orosen vzpomínám na své první návštěvy u dětského lékaře. To, že jsem viděl manželku odcházet a po hodině přicházet z lékařské kontroly našeho miminka ještě neznamenalo, že já sám takovou věc zvládnu stejně dobře jako ona. Moje jazyková výbava, znalost švédského zdravotnického systému či způsob komunikace místních lékařů jsou věci, na které bylo třeba myslet. Po několika společných návštěvách a po prvním nervy drásajícím samostatném výjezdu, kdy Samuel dostal dvě pigára do stehen, jsem si uvědomil, že delegovat podobné úkoly vyžaduje poctivou přípravu na obou stranách, jasnou definici očekávání a předpokládaného výsledku, velkou dávku empatie při podávání instrukcí a včasnou, na faktech založenou zpětnou vazbu. Delegace typu "Příští pondělí nebudu doma. Jsem celý den na konferenci. Můžeš prosím tě zajít s malým k doktorovi?" může mít dalekosáhlé následky aneb "Ta doktorka byla úplně mimo. Do tohohle zdravotního střediska si budeš od příště chodit s malým sama. Já už tam nepáchnu."   
Našemu synovi byly minulý týden tři roky. Občas se zamyslím nad tím, kdo z nás si vlastně těch 364 dní dovolené užil nejvíc. Uklizená špeluňka, oblečení srovnané do komínků, plná lednička či čerstvě vykoupané a rozesmáté děťátko jsou lepší známkou dobře odvedené práce než nevyspalá maminka s rozcuchanými vlasy. Stejný pocit může vzbuzovat luxusně oblečený a extrovertně vypadající profesionál v porovnání s lehce zarostlým a potichu přešlapujícím individuem na ulici. Který z těch dvou má však potenciál opravdového lídra? 
Definování společné "rodinné mise" alias způsobu výchovy potomka, vhodně zvoleného stylu rozhodování, nenásilné dělby zodpovědnosti a vytvoření vřelé atmosféry, ve které probíhá každodenní komunikace, tvoří základní kámen dobře fungující rodiny. Lze tyto zkušenosti využít i při vedení firemních týmů? 
Martin Norling, LOS
A Diaper CEO on Building Trust Online
A Diaper CEO on Adding Value to Language Training
A Diaper CEO: Habits on Steroids
A Diaper CEO on Language Talent
A Diaper CEO on Job Interviews