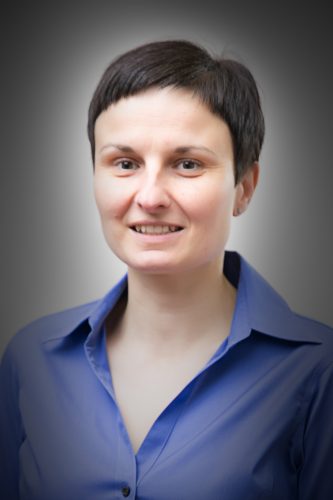 I'm a certified teacher in three foreign languages. I started teaching German in 1996 after living in Karlsruhe, Munich and Zurich. I also teach Czech to German-speaking and English-speaking students, mostly managers based in Prague. I have also been teaching English to all levels of students from administrative staff to top managers in various companies. I have visited and lived in many different places in Britain and I am very interested in British and Irish history. My friends call me an Anglophile and I would have to agree with them. I regularly go to Suffolk or Worthing in the summer to teach English at a summer school for children from all over the world. I also personally taught English and German to my son for a couple of years. Now at his age of 15 he has even become slightly better than me. 🙂
Language Consultant & Business Owner
About
I'm a certified teacher in three foreign languages. I started teaching German in 1996 after living in Karlsruhe, Munich and Zurich. I also teach Czech to German-speaking and English-speaking students, mostly managers based in Prague. I have also been teaching English to all levels of students from administrative staff to top managers in various companies. I have visited and lived in many different places in Britain and I am very interested in British and Irish history. My friends call me an Anglophile and I would have to agree with them. I regularly go to Suffolk or Worthing in the summer to teach English at a summer school for children from all over the world. I also personally taught English and German to my son for a couple of years. Now at his age of 15 he has even become slightly better than me. 🙂
Work Experience
Language Courses Coordinator & Language Consultant at 1.VOX a.s., Prague, Czech Republic, 2017-current 
Organizing and coordination of language courses for public in English, German and Czech 
Specialized courses for professionals such as HR English, Communication Skills, Presentation Skills in English and German, Business English & German Courses etc.
Language Teacher of English at CES Summer School, Worthing College in Worthing, United Kingdom, 2016 / 2017 /2018 /2019
Teaching English to groups of children aged 12-17
Afternoon / full-day trips supervision of teenagers in West Sussex
Language Consultant at LOS Language Online Services, 2013-current 
Teaching English, German and Czech to adults and children aged 9-16
Involved in establishing and rolling out LOS Virtual
English Language Consultant at  XUK Residential Language Camp, Xkeys Ltd, St Joseph College, Ipswich, United Kingdom, July/August 2012/13
Teaching English to groups of children aged 9-16 and giving one-to-one lessons
Involved in activities and supervision of children, trips in Suffolk and Essex
Managing Director, Michaela Loosova Language School, Prague, Czech Republic, 1999-current
German, English and Czech teacher in international companies based in Prague 
Responsible for supervising a group of ten teachers from England, USA and Germany
Coordinating, organising and providing classes according to clients' needs
Staff training (Motivation/Fun Method)
Regular compilation of progress reports and assessments
Own test-processing and market analysis
Daily contact with clients and staff via email and phone as well as on-site visits regarding reports and project proposals
Wedding and Travel Coordinator, BohemiaEvents , Czech Republic, 2008 – current
Assisting the coordination of luxury weddings and events for tourists in Prague
Organising and providing a complete wedding service (arranging accommodation,  ceremonies, booking hotels, restaurants, organising trips and entertainment)
Interpreter (English and German)
Tourist guide in various languages
IGL , Prague, Czech Republic, 1996-1998                                                          
Regular teaching of German and Czech to adults and school children
Maintaining attendance, lessons and result records
Training at IGL sessions
Education
Business School, Prague, Czech Republic, 1989 -1992
Certificate of Apprenticeship
 School for Art history and Architecture, Prague, Czech Republic, 1992-1994          
GCE ( A-levels)
Subjects : Czech, Russian, Art, Graphic Design
 Metropolitan University of Prague, 2011-2014
International Territorial Studies – Bachelor degree in Anglophone Studies (English)
The Certificate in Advanced English – UCLES (British Council, Prague)
Goethe comprehensive German exam (Prague – Goethe Institut)
State exam in German (Prague)
CELTA –  Certificate in Teaching English to Speakers of Other Languages (Cambridge)
Other
In my free time I like horse riding, skiing and visiting historical places. Travelling is my passion.